I posted a few months back about a new barn that we've been building in Weston, MA. Well, apart from the landscaping and a final coat of paint on the exterior, this project was wrapped up this week.
As you can see below, there was a LOT of stone work involved. Our masons did a fantastic job of installing the fieldstone veneer over the concrete walls. They also built the stone chimney and fireplace. The timber frame and the wall and roof panels were installed by Bensonwood, the superb timber framers and housewrights from New Hampshire. They also designed the barn. This is our second collaboration with Bensonwood (we built a new house with them in Harvard, MA) and it was just as enjoyable as the first.
Let us know what you think!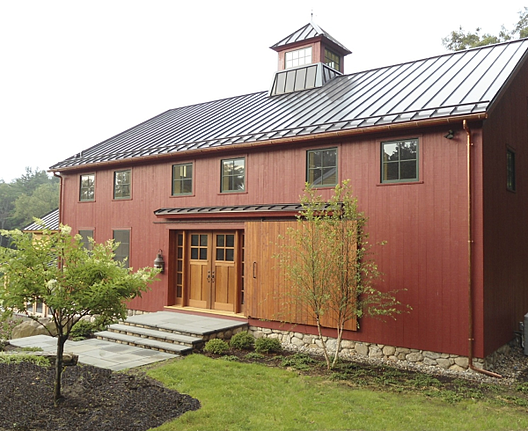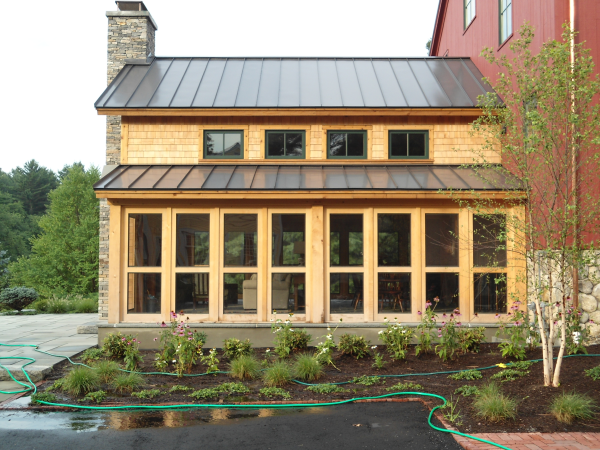 The roofing is standing seam prepainted aluminum. It will be a no maintenance, trouble free roof for many, many years. The glass doors in the porch fold, accordian style, so that the porch can be completely open to the outdoors. The siding was prefinished pine tongue and groove boards, installed vertically.
The wood floors are reclaimed heart pine.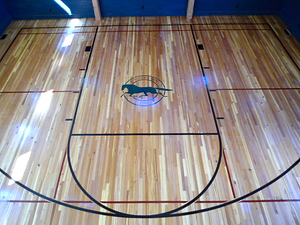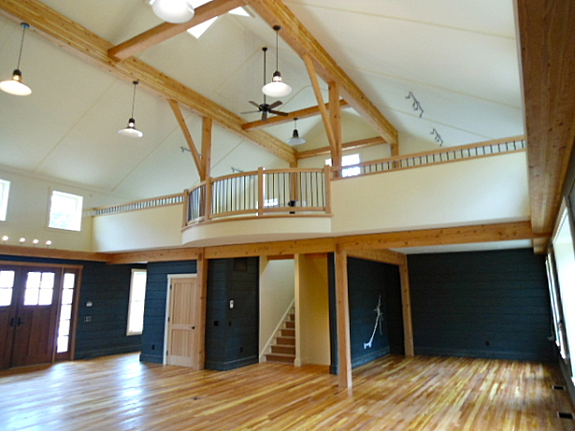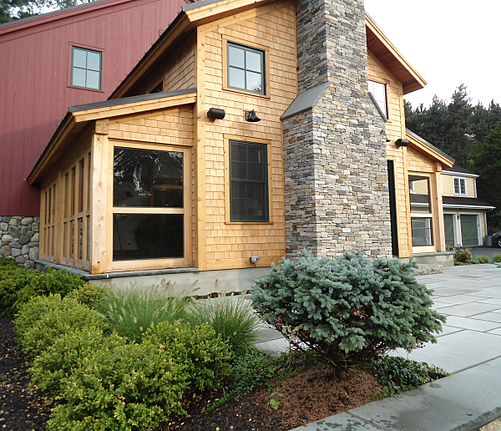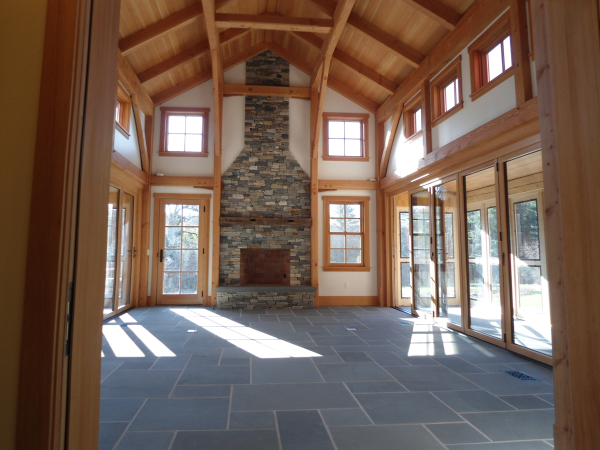 The landscape construction will begin in a few weeks. When that work is done, the temporary stairs will be replaced with a permanent set.
If you have a barn - or house - project on your mind, we're always happy to talk. At Landmark Services, we like to say that we bring new life to old buildings and, on projects like this, old life to new ones.
Similar to this:
A historic barn that we renovated in Milton, MA