Download our free paper on Insulating Old Houses!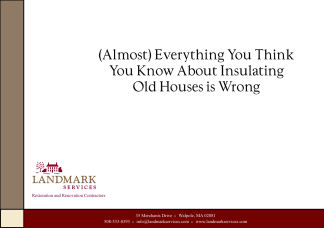 Learn the best ways to make your old house more comfortable and more energy efficient
There are a lot of myths and misconcepstions related to the best way to insulate old houses.
We want you to know:
Why batts are the worst choice for old houses
Why most people insulate attics incorrectly
Why air sealing is as important as insulation
Arm yourself (or your contractor) with the tools to do it right. Download our free eBook here.