Just thought I'd give you a feel for the variety of projects that we're working on these days. All of the photos were taken within the past week or two of projects in which we are the General Contractor.
We're about halfway through a renovation and addition to a cute 1930s house in Marshfield, MA. Here's a view of the exterior showing the cedar shingle roof nearing completion. The gambrel-roofed section at the right is new. This is a collaboration with Frank Shirley Architects.
Installation of another wood roof is the last step in a carriage house renovation in Brookline, MA. We gutted and completely renovated this late 19th century carriage house in a little over 10 weeks. Quite the feat, if I do say so myself. The traditional exterior stands in contrast to the sleeker interior. The architects are Meyer & Meyer.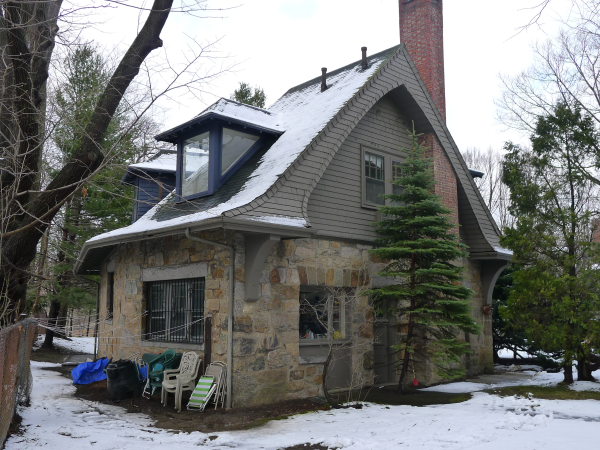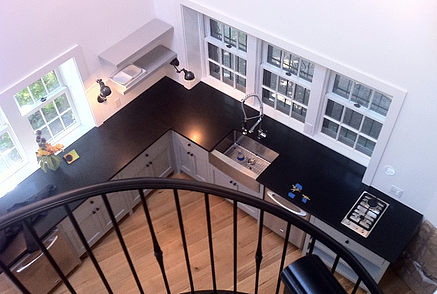 Work continues on our barn project in Weston, MA. Most of the vertical board siding has been installed and the metal roof work is underway. Bensonwood supplied the timber frame and the exterior shell.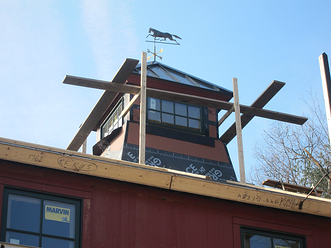 The Norfolk grange was built as a church in the 1860s and was converted into a Grange hall some time later. The Grange was the beneficiary of a Community Preservation Act grant and we are using those funds to make the building accessible and also to restore as much of it as possible. We're building two small additions and a wheelchair ramp. Later in the project we'll restore the windows, repair the plaster, paint the interior and more.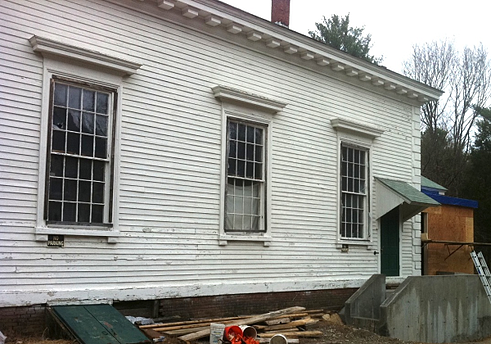 Another of our crews has been working on an 18th century house in Littleton, MA. Once the site of one of the largest dairy farms in the area, this house has endured a major fire and a fair amount by previous owners. Fortunately, the current owners are making a major investment to ensure the building will be in good condition for many years to come. Working with architect Deane Rykerson, we are renovating the entire exterior: new windows, roofing, siding and trim. Major deterioration of the sills and other structural elements were uncovered and subsequently repaired.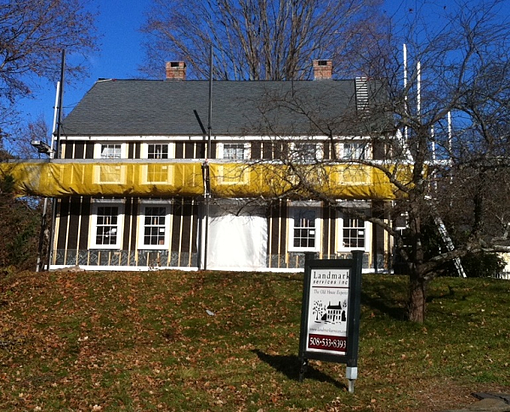 And finally, we're just getting underway on renovations to a beautiful historic estate in Westford, MA. Built just after 1900, this 10,000 square foot home will see extensive renovations over the next two years. The first phase includes a kitchen renovation, new heating and cooling, major electrical upgrades and probably new roofing.
Phew! So that's a snapshot of the projects that we're working on these days. Look for individual articles about each of these projects in the weeks and months to come. We're excited about the work we do and the opportunity to work on so many interesting projects. Let us know what you're working on. We're always glad to talk to folks about their upcoming projects.