While we're talking about innovative products I thought I'd mention another pretty cool new idea. A company called Trufig has invented a line of wall switches and outlets that can be flush mounted with any surface, and therefore made to almost disappear.
Here's a typical scenario: if you've ever renovated a kitchen you know that the electrical code requires a LOT of outlets along the backsplash area. A lot of people may never use many of these outlets but are stuck looking at them (unless you mount them on the underside of the upper cabinets as I did in my own kitchen). With Trufig's products, these outlets can be installed perfectly flush with, for example, your stone backsplash. In order to do this, the stone must be laser cut to fit the Trufig outlet. The rectangle of stone that is removed can be given to a decorative painter who paints the Trufig faceplate to replicate the pattern of the stone that was removed, as shown below.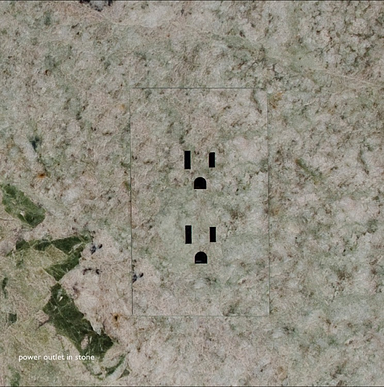 Now suppose that you didn't even want to look at this code-required outlet? Simple. Give a blank plate to the decorative painter and the outlet virtually disappears.
This system can also be used to install plugs and switches in wood, drywall, plaster, or most other surfaces that you can think of. They also have products that can allow other devices to be mounted flush : heating or cooling air registers, iPads, speakers, etc.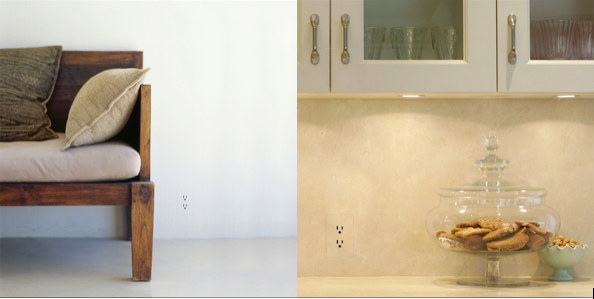 Making electrical devices less visible is a great step forward, particularly for many of the historic renovation projects that we carry out. Standard plugs and switches can be visually distractive in many historic settings and I'm sure we'll be looking at incorporating this system in some of our upcoming projects. I'll let you know how it goes.